Silverstone - August 2008
Roadsport A Race 1 -DPR supported drivers Jon Walker 3rd & Paul Latimer 4th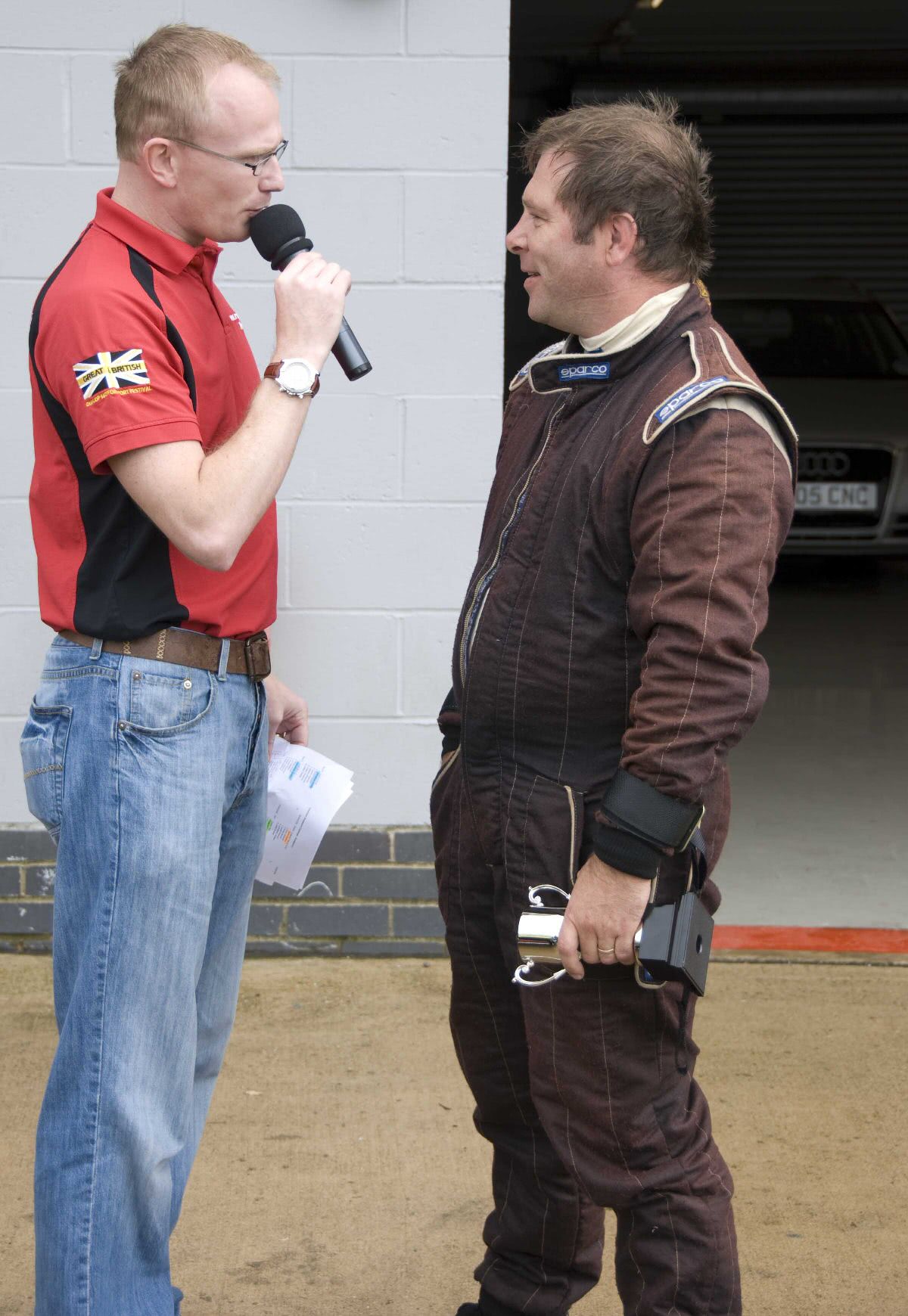 Jon Walker at his post race interview following his third place
Once again, Philip Broad excelled in the wet but Jon Walker was unlucky not to get second following Lewis Hopkins's spin whilst chasing Philip Broad. DPR driver of the day was Paul Latimer who started 18th on the grid but finished 4th - his best result for the year.
DPR Team Principal David Rowe said:
The full wet race conditions were truly atrocious but both Jon and Paul demonstrated what can be achieved by providing drivers with a fully optimised car set-up. Paul used the DPR wet set-up to maximum advantage to pass 14 other experienced drivers and almost joined Jon on the podium. Jon was also unlucky in the second race. He was duelling with Phil for the lead through most of the race and had it not been for a puncture on almost the last lap his second race result would have been much improved over 10th.