DPR Supports Virtual Racing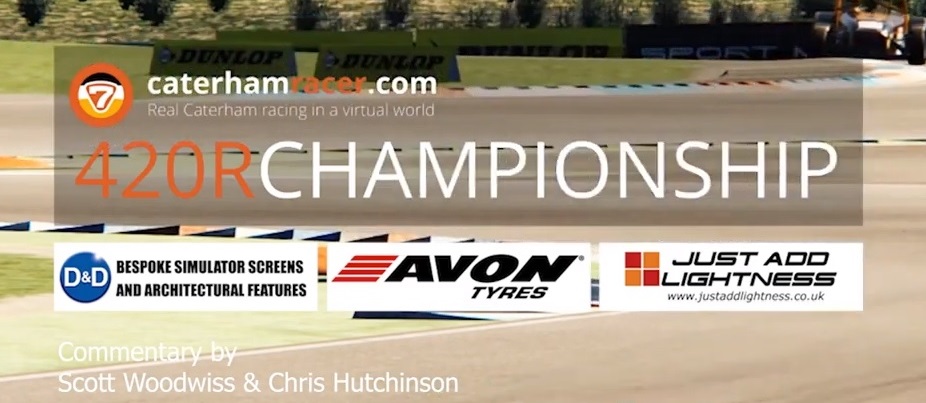 This virtual racing series has been set up by long term Caterham enthusiast and recent 310R Championship winner Chris Hutchinson and enables drivers with home based simulator kits using Assetto Corsa to take part in virtual racing against drivers they would actually race against on-track.  Further information on how to participate is available on Chris Hutchinson's web site -  https://caterhamracer.com.The virtual racing takes place with dates matching the restarted real world championship as below.
David Rowe will be representing DPR Motorsport using our in-house Caterham specific simulator based in our Redhill workshop. It's been a closely guarded secret mostly used by our team drivers, but soon to be open to the public once it is safe to do so! More news to follow here shortly!  Our thanks to FPZero who have helped us with the PC technical aspects of our installation.  We recommend FPZero as the Go-To source for simulator rigs.  More information at their web site https://www.fpzero.co.uk/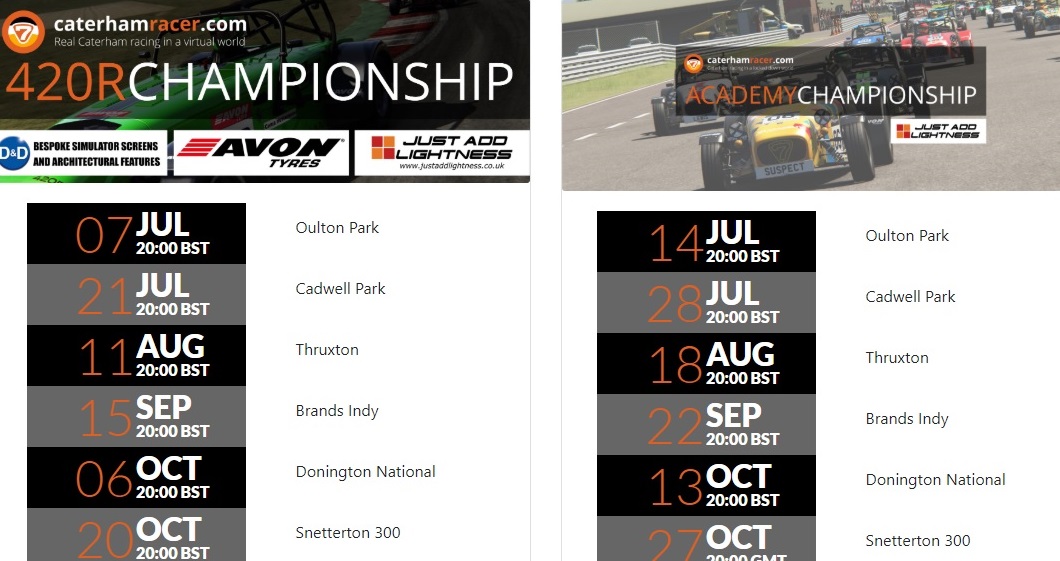 Further information  available on the Caterhamracer Facebook page: Caterhamracercom    -   Receive regular updates:  Subscribe to the DPR Motorsport Mailing List.
Caterham Live Streaming
The racing is now live streamed with a commentary provided by Scott Woodwiss, well known for that same role at the actual 2019 Official Caterham Championship as well other commentary work around the UK and beyond.  Together with Chris Hutchinson their live observations make this as exciting as the actual on-track racing providing real insight into the driver backgrounds and their inevitable on-track incidents whether bringing success or failure.  See all on the Caterhamracer live streaming page  - Live Streaming Channel
Virtual Driver Coaching
David has been receiving remote coaching from our Team Driver Coach, Darren Burke as have others taking part in this series.  Just as with the actual on-track driving, driver coaching will ensure all can attain the best they can achieve.  Call Darren Burke for further information as to SIM coaching availability - 07749 124205
Caterham 420R Race, Oulton Park, Championship Race One
The video below shows the first 420R race that took place at Oulton Park Steve McMaster won both races but closely challenged by Christian Szaruta, Jaroslav Cerny and David Rowe.  Plenty of action that bodes well for the remainder of this exciting to watch championship.