Caterham Academy 2013: Snetterton Sprint - DPR set ups get top times for DPR customers in both Academy groups.
The Academy sprint at Snetterton provided the second opportunity for DPR set up customers to show their pace. Cars set up by DPR Motorsport set the top times being the only drivers under 105 seconds. Congratulations go to DPR customers Henry Heaton, Chris Hutchinson and James Houston with 1st, 2nd and 3rd in Group One. In Group Two, DPR customer William Smith took 1st place.
Snetterton Sprint - Overall results across both groups
1st
Henry Heaton
103.60
2nd
Chris Hutchinson
103.86
3rd
William Smith
103.90
4th
James Houston
104.86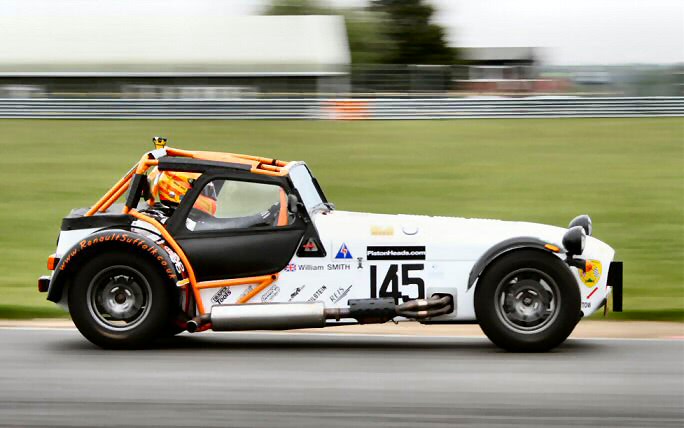 A special congratulations to William Smith for getting a second overall win in the group two sprints.
The Caterham Academy enables novice drivers to enter motorsport with a car that represents great value in terms of the balance between cost and performance. At DPR Motorsport we specialise in ensuring Caterham race cars are optimised in terms of ride and handling. With our race focused background we are able to detect potential performance limiting issues and also offer relevant advice that includes driver coaching with a DPR recommended driver coach. Driver aptitude is undeniably important to gain top results but having a well-engineered car ensures that a top place is a more certain outcome.
Find out more about the DPR services for drivers in Caterham Academy
Caterham Academy Sprint - Snetterton

Group One

Group Two

103.60 Henry Heaton

103.86 Chris Hutchinson

104.86 James Houston

 

103.90 William Smith

105.05 Jack Sales

105.39 Lee Bristow

 

* Results for DPR customers are shown in bold above. Pictures all by Rick Wilson